The best route to a World Heritage Site: Ayers Rock
Australia is home to one of the thousands "World Heritage Sites" declared by UNESCO: Uluru, also known as Ayers Rock. This imposing monolith is located in the heart of the Australian Outback, being a sacred place for the Pitjantjatjara Aboriginal people, so it's forbidden to climb on the surface since 2019 at their request, however, it's possible to visit its surroundings and that makes it an attraction point for travelers from all over the world.

Making the trip by motorcycle is unparalleled and an experience that allows you to enjoy the beauty of the Northern Territory. The starting point goes from Alice Springs to the Stuart Highway that crosses the vast Australian Outback, then it heads west on the Lasseter Highway, which offers spectacular views of the desert and Mount Conner, another impressive rock formation in the region.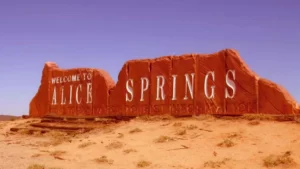 As the route progresses, Ayers Rock emerges on the horizon, showing the entrance to the Uluru-Kata Tjuta National Park. Nearby is another famous rock formation called Kata Tjuta (The Olgas), that can also be included in the tour.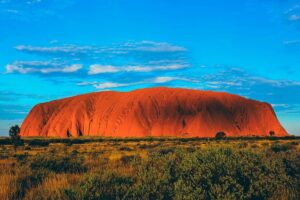 It's highly recommended to arrive early and enjoy the sunset watching the stars. The Monument, among many things, is one of the darkest places on Earth, that's why it's possible to stay camping in the vicinity of the park, allowing an authentic connection with nature and proximity to Uluru and Kata Tjuta.
I hope these stories have inspired you to discover the beauty of this natural paradise. Remember, nature always awaits, so see you soon in new destinations and new stories to share! Travel safely and keep exploring